Do you want to attract clients who regard you as the go-to legal professional?
Creating a personal brand will benefit you and banish thoughts of this being the preserve of celebrities and public figures.
To stand out from the competition in the legal profession, you need to become known and remembered, not only so your ideal clients can find you easily but also because you'll give yourself more chances of being recommended by your peers and associates.
How will you benefit from having a personal brand?
Where to start with creating your personal brand?
Creating content to promote your personal brand
Overcoming the challenges of creating your personal brand
How will you benefit from having a personal brand?
It's usual for client work to arrive through all kinds of channels such as word of mouth recommendations, long standing contracts, networking and professional memberships and such like.
The Law Society states,
'You may think you don't need to worry about your personal brand, as you already have a brand as part of the solicitors' profession: experts in our field, honest and honourable, client-focussed and so on, just as the public and businesses expect.'
but then it continues,
'Your personal brand is different. It's unique to you. It's how others perceive you, and that perception will affect everything from the quality of your relationships with colleagues, to the clients you win and keep.'
The advantages of having a personal brand are:
It can save you time and effort when it comes to attracting leads.
You become liked, known and trusted for the work you specialise in.
You use your unique personality and human characteristics to communicate with the people you really want to help.
You create your own marketing which enables you to tell your story, rather than having it told and maybe mis-told by someone else.
Your personal brand is the most trustworthy tool in your marketing kit because you craft the public perception of you and your work. This is even more pertinent now, when how you are perceived online has as much relevance as what you do 'in person' to promote your business.
'65% of internet users use the internet as a primary source of information about people.'
Edelman Trust SlideShare
Where to start with creating your personal brand?
You may not have considered this, but the chances are you have already started building your personal brand. You will be used to explaining what you do, how you do it and who you help. In order to showcase how different you are to others who work in the field of law you are in, you'll need to start digging deeper into some questions.
Skills, expertise and experience matter but think of your personal brand as something more than your professional reputation.
Showing what makes you unique and individual will enable you to attract your ideal clients: the people who you can genuinely help with their legal matters. These are the clients who are looking for someone like you to empathise, support, speak for and gain the best outcome for them.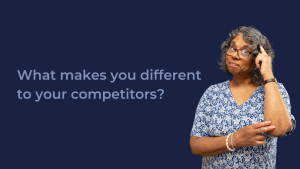 To show what makes you different to your competitors, give some thought to the following questions. Take time to note down the responses.
What do you want to be known for?
What are your values?
What do you stand for?
What drives you to succeed?
What words and phrases best describe your character and your approach?
How would you like someone else to describe you?
Gather some further ideas by asking your associates and peers to give you some feedback. Ask them to tell you what they think your best characteristics are. Getting feedback from others often provides a more objective view.
Also look at your previous client reviews and testimonials. What are the words and phrases they have used to describe you?
The point of doing this work is that these findings are going to help you with creating the pillars on which you are going to build your personal brand.
Creating your personal brand pillars is a long and thoughtful process. You can read more about this here.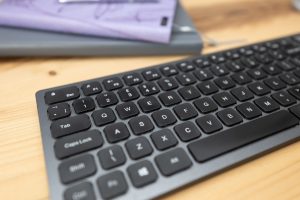 Creating content to promote your personal brand
Keep in mind that your personal brand will help you to be found by your ideal client. The chances are that they will have carried out an online search for a lawyer or solicitor. Your name is much more likely to appear as one of the top search results if you have notable online presence.
This is why creating content which communicates effectively that you understand the needs and wants of your ideal client is so powerful.
Your content should address these points:
Does it show you understand your ideal client's pain points?
Does it answer their questions?
Does it show them the kinds of transformation they will gain?
Does it explain why your clients should choose you as their lawyer?
Social media is a highly effective way to raise awareness of your personal brand and it can showcase you as the go-to expert for people who are searching for a legal professional.
Primarily, you are most likely to be using LinkedIn. Your personal profile is a shop window into how you work with your clients and address their wants and needs. You can do the same with any other social platforms you choose to be active on.
Overcoming the challenges of creating your personal brand
There's no denying that working in a regulated profession can present challenges for creating a marketing mindset. The majority of legal professionals may feel bound by the expectation that it's not the done thing to use personal branding.
You may feel that putting your personality into your content feels rather uncomfortable or you may feel like you're showing off. You may be worried about what others will think of you or whether you breach a code of conduct or compliance by writing the wrong thing.
However, when you think that your clients are people with real emotions and challenges, imagine how it makes them feel to read a post which shows compassion and understanding on a human level. If you are able to use your content ideas to speak to them, then they are much more likely to engage and want to follow you. There are more ideas on this here.
'People buy from people that they know, like, and trust.' 
Bob Burg
Final thoughts
Creating a personal brand is not a quick process. It may require you to have a mindset shift, you'll need to spend a while thinking about what you want to be known for and then consider how you are going to communicate your messaging through your content as well as in person activities such as networking. It will become easier as you start to get into a pattern with it and begin to build your personal brand pillars. A strong personal brand will give you a huge advantage in being more visible and memorable. You won't be just another lawyer but you'll stand out from the competition instead. You are more likely to create more leads and win more clients.
Are you a legal professional aiming to work on your personal brand? I'd like to help you. Drop me a message here.
---
Category: Personal Branding, Social Media Tips